Flash Flood Watch
The following areas are affected:
Flash Flood Watch In Effect Through Saturday Evening
The National Weather Service In Amarillo Has Expanded The
- Flash Flood Watch To Include Portions Of Oklahoma And Texas
Including The Following Areas In Oklahoma Beaver And
Texas. In Texas Armstrong Carson Collingsworth
Donley Gray Hansford Hemphill Hutchinson Lipscomb
Ochiltree Roberts And Wheeler.
- Through Early Saturday Evening
- Thunderstorms With Heavy Rain Will Be Possible Across The Texas And
Oklahoma Panhandles Through Saturday. The Runoff From The Heavy
Rains Will Likely Cause Areas Of Flash Flooding.
- Flash Flooding Could Impact Travel. Fast Flowing Water Can
Sweep Vehicles From Roadways.
Precautionary/preparedness Actions
A Flash Flood Watch Means That Conditions May Develop That Lead
To Flash Flooding. Flash Flooding Is A Very Dangerous Situation.
You Should Monitor Later Forecasts And Be Prepared To Take Action
Should Flash Flood Warnings Be Issued. Homeowners Near Playa
Lakes Are Urged To Keep A Close Eye On Rainfall.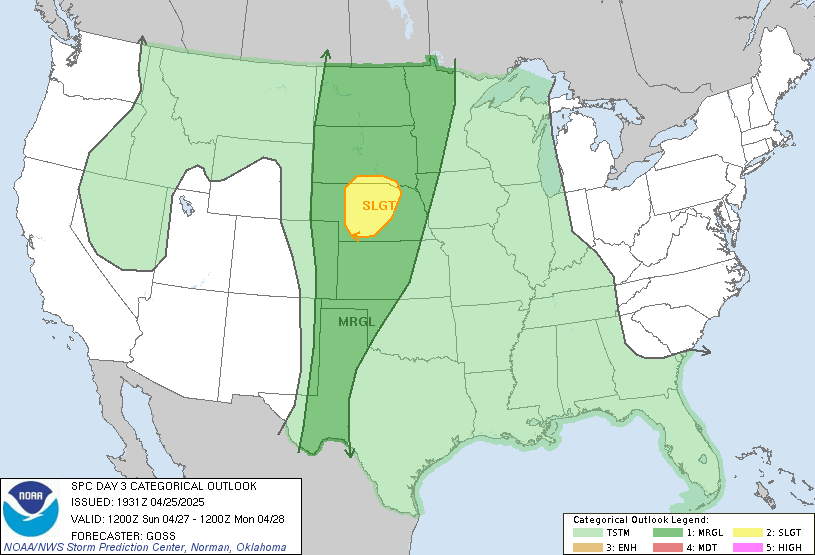 Alerts
Interactive Alerts
Severe Outlook - Day 1
Severe Outlook - Day 2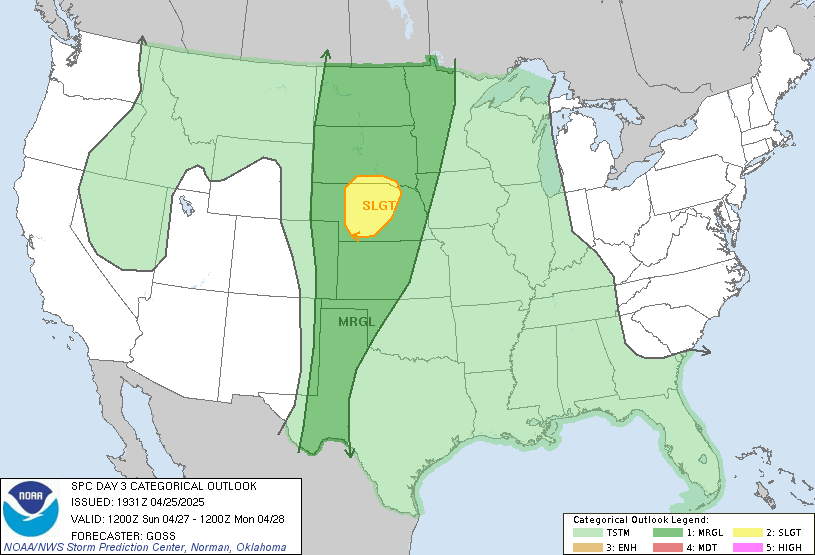 Severe Outlook - Day 3
Forecasts and Radar Around Kansas
Weather Sections