Significant Weather Advisory
The following areas are affected:
The National Weather Service In Wichita Has Issued A
- Significant Weather Advisory For
Butler County In South Central Kansas
Northern Cowley County In South Central Kansas
- Until 800 Am Cdt
- At 702 Am Cdt National Weather Service Doppler Radar Was
Tracking Thunderstorms With Locally Heavy Rainfall Near Andover
Moving East At 30 Mph.
Wind Gusts Up To 40 Mph And Very Heavy Downpours Reducing
Visibilities To Around One Mile Will Be Possible With These Storms.
- Locations Impacted Include
El Dorado Andover Augusta Rose Hill Douglass Towanda
Benton Udall Whitewater Leon Burden Potwin Atlanta
Latham Rock Cambridge El Dorado State Park Winfield City
Lake Santa Fe Lake And Augusta Municipal Airport.
Precautionary/preparedness Actions
These Storms May Produce Ponding Of Water On Roadways. Listen For
Later Statements Or Possible Flood Warnings Should The Risk For
Minor Low-land Flooding Become More Imminent.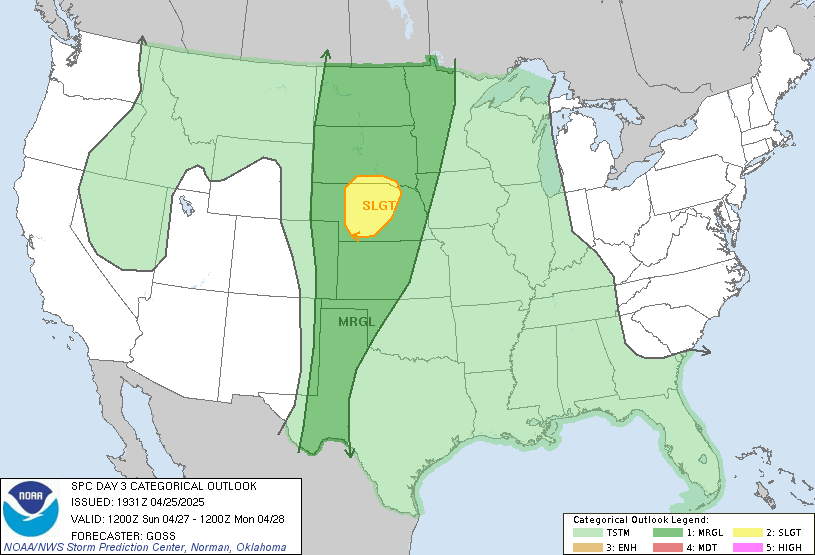 Alerts
Interactive Alerts
Severe Outlook - Day 1
Severe Outlook - Day 2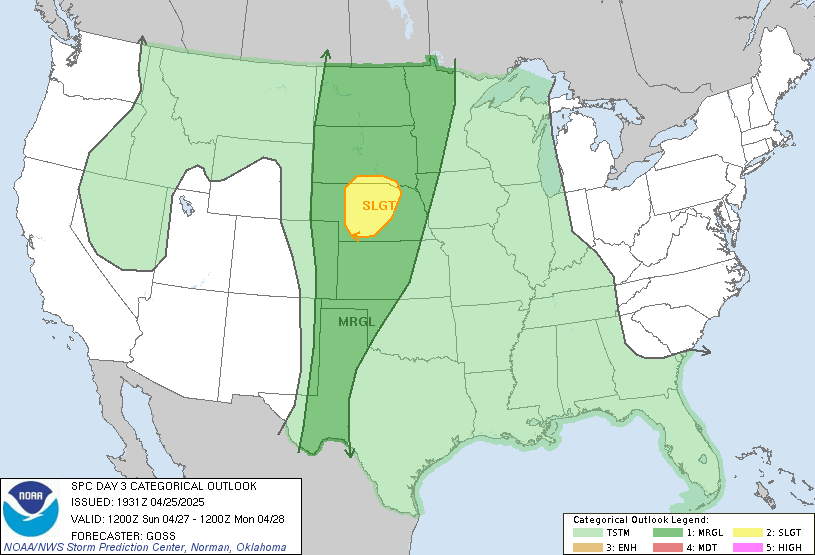 Severe Outlook - Day 3
Forecasts and Radar Around Kansas
Weather Sections