Dense Fog Advisory
The following areas are affected:
Barton
Ellsworth
Rice
Reno
Kingman
Harper
Dense Fog Advisory In Effect Until 10 Am Cdt This Morning
The National Weather Service In Wichita Has Issued A Dense Fog
Advisory Which Is In Effect Until 10 Am Cdt This Morning.
- Timing Areas Of Dense Fog Will Develop And Affect Portions Of
Central And South Central Kansas This Morning.
- Impacts Visibilities Will Drop Down To A Quarter Of A Mile In
Spots.
Precautionary/preparedness Actions
A Dense Fog Advisory Means Visibilities Will Frequently Be
Reduced To Less Than One Quarter Mile. If Driving Slow Down.
Use Your Headlights And Leave Plenty Of Distance Ahead Of You.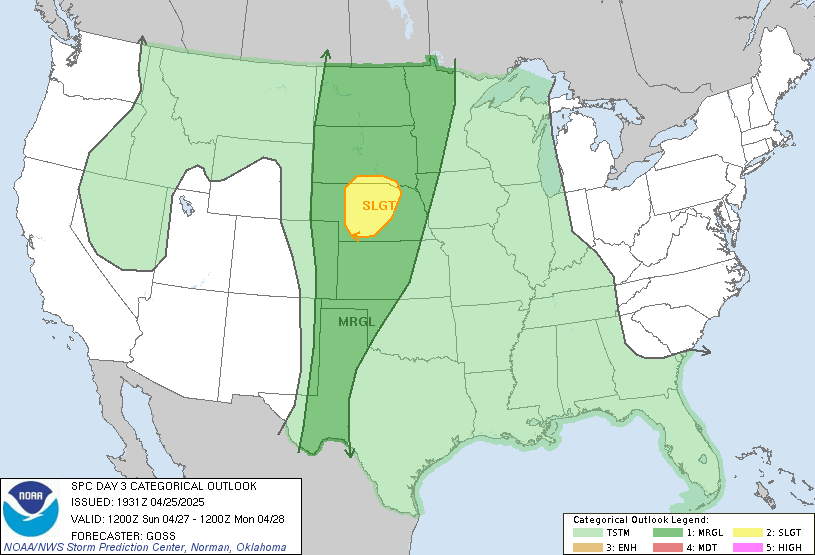 Alerts
Interactive Alerts
Severe Outlook - Day 1
Severe Outlook - Day 2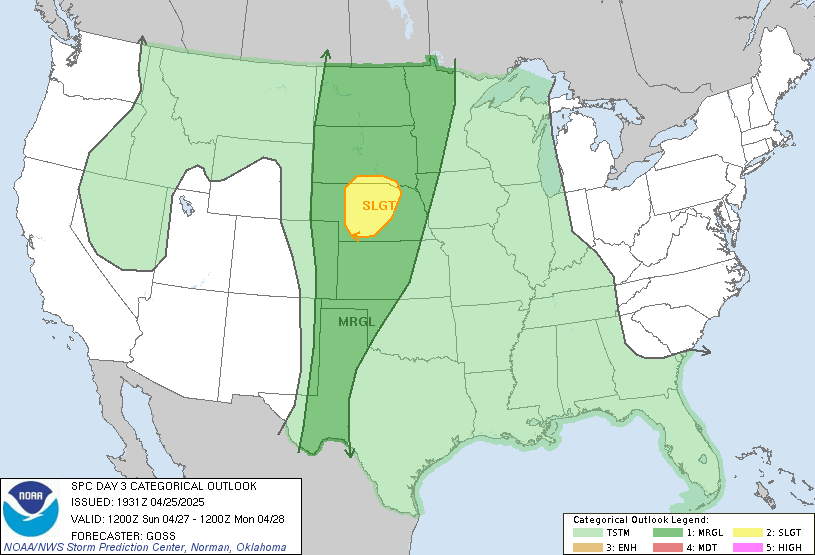 Severe Outlook - Day 3
Forecasts and Radar Around Kansas
Weather Sections